---
Caroline Poon Assistance Bursary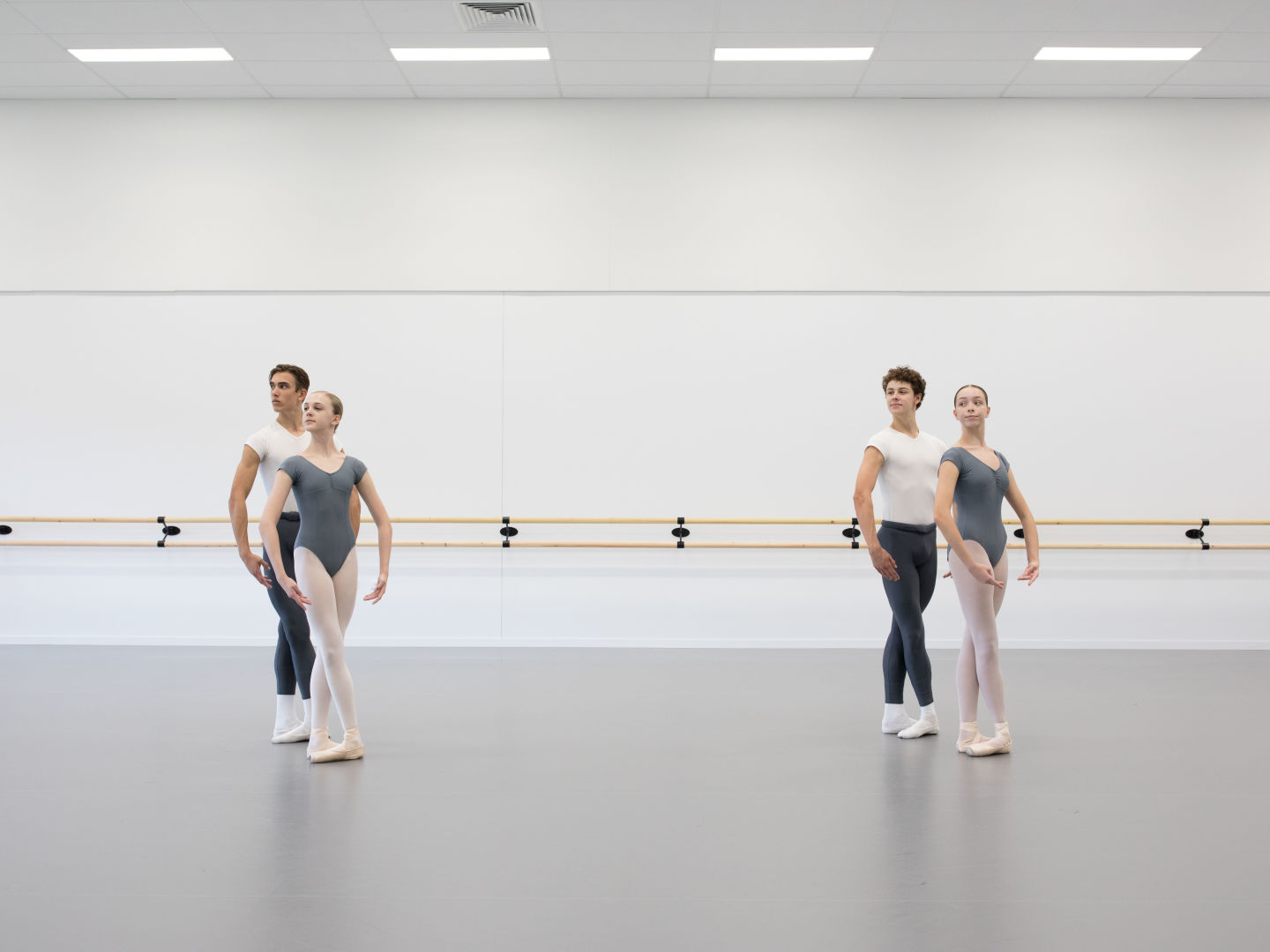 The Caroline Poon Assistance Bursary provides financial support to a young dancer during a pivotal point in their professional ballet development.
The generous donation is awarded to one Queensland Ballet Academy student who has successfully auditioned for the Pre-Professional Program, and requires financial assistance to pursue their training with the Queensland Ballet Academy.
Queensland Ballet's world-class faculty and state-of-the-art facilities help foster the development of future artists and provide invaluable opportunities for students to establish themselves as professional artists.
The scholarships and bursaries facilitated by Queensland Ballet enable students to have the opportunity to pursue classical ballet training at the Queensland Ballet Academy, despite their financial situation. Since 2016, the Caroline Poon Assistance Bursary has enabled four Academy students to pursue their ballet training under the supervision of Artistic Director Li Cunxin AO and Academy Director, Christian Tátchev.
Former Academy student William Cheung received the Caroline Poon Assistance Bursary in 2017 as an Upper School student, and again in 2018 when he was in the Pre-Professional Program.
As a Pre-Professional dancer, William had the incredible opportunity to perform in the 2019 production of The Little Green Road to Fairyland, a co-production with the Queensland Music Festival for Queensland Ballet's My First Ballet series.
"The highlight of my time at Queensland Ballet Academy would have to be when I was in my second year of PPP. The reason for this was because I was presented the opportunity to perform in my first professional role as "Robin" in The Little Green Road to Fairyland choreographed by Paul Boyd. This was an extra special moment for me because Mr Boyd had been my Upper School mentor for the first three years of my training at Queensland Ballet Academy." William said.
William Cheung is now a Queensland Ballet Education Teaching Artist and will be delivering ballet workshops in regional communities across Australia on the team's Community Engagement tour.
"At the end of my five years of training at the Academy I was contacted by Queensland Ballet to be one of their teaching artists. This role entails teaching kids who wouldn't normally have the opportunity to study ballet, while also educating them on the history of dance. This holds a special place in my heart as I was once one of those kids that I now teach and can't wait to share my passion and knowledge that I have gained over the years," said William.
For more information on this Bursary, how to apply, or how to become a bursary donor, click here.

Support the Academy
Queensland Ballet Academy would not be where it is today without the generous support of donors and sponsors who share our vision.
Contact Us
Have specific questions you'd like answered?
Contact us or read our frequently asked questions.
Events
Queensland Ballet Academy offers a range of workshops and training events for aspiring young dancers, to improve their technique, dance with their peers and learn from our esteemed faculty. Participation in these events is open to all!