---
Charles Lisner Scholarship
To allow aspiring dancers to pursue elite ballet training, the Charles Lisner Scholarship provides a student who has successfully auditioned for the Pre-Professional Program with financial assistance.
Enabled by Queensland Ballet Friends, this scholarship honours the legacy of Charles Lisner OBE. Mr Lisner was the founder of Queensland Ballet (formerly known as The Lisner Company), and Queensland Ballet's first Artistic Director.
This scholarship ensures students have the opportunity to pursue professional ballet training with the Queensland Ballet Academy, despite their financial situation.
Since 2015, the Charles Lisner Scholarship has provided five students with financial assistance upon entering the Queensland Ballet Academy.
Pre-Professional Program student Callum Mackie received the Charles Lisner Scholarship in 2019, allowing him to continue his professional training in 2020.
"Without the generous support of the Charles Lisner Scholarship, I would not have been able to complete another year of training, and progress to get my PPP certificate." said Callum.
Callum has been a student of the Queensland Ballet Academy for four years, with an abundance of learning opportunities and experiences enhancing his professional ballet training journey.
"My most memorable experience was when I performed the Chinese dance in Ben Stevenson's The Nutcracker in 2018. This was such a big opportunity for a student like myself and gave me the chance to have my first professional performance with a company." he added.
For more information on this Scholarship, how to apply, or how to become a bursary donor, click here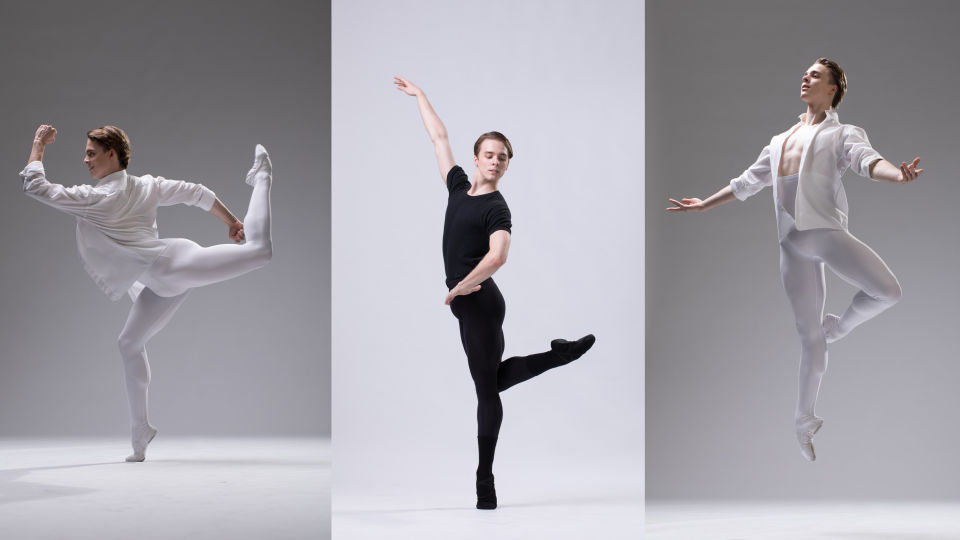 Callum Mackie
Read about Callum Mackie's journey as a dancer, and how he eventually rose to the ranks of Company Artist at Queensland Ballet.
Support the Academy
Queensland Ballet Academy would not be where it is today without the generous support of donors and sponsors who share our vision.
Contact Us
Have specific questions you'd like answered?
Contact us or read our frequently asked questions.
Events
Queensland Ballet Academy offers a range of workshops and training events for aspiring young dancers, to improve their technique, dance with their peers and learn from our esteemed faculty. Participation in these events is open to all!